CAPABILITIES BROCHURE for RENBROOK SCHOOL  |  Cover and Inside Spread
Responsible for layout design and photoshoot art direction. This marketing piece had to convey the value of Renbrook in a community where the public schools are considered highly adequate. Each spread addresses a specific point in the private versus public school debate. Spot gloss illustration of the campus on cover emphasizes the idyllic setting.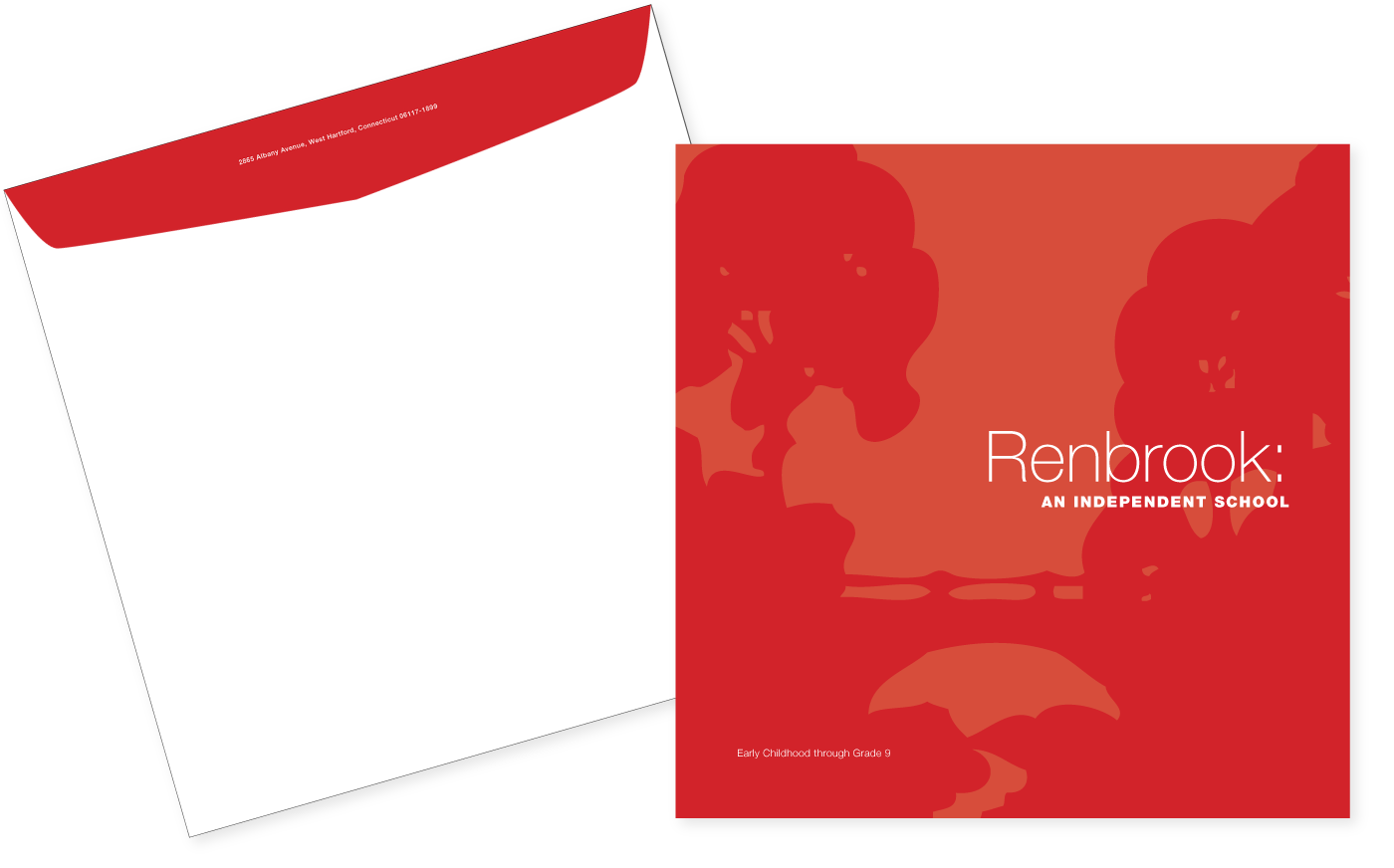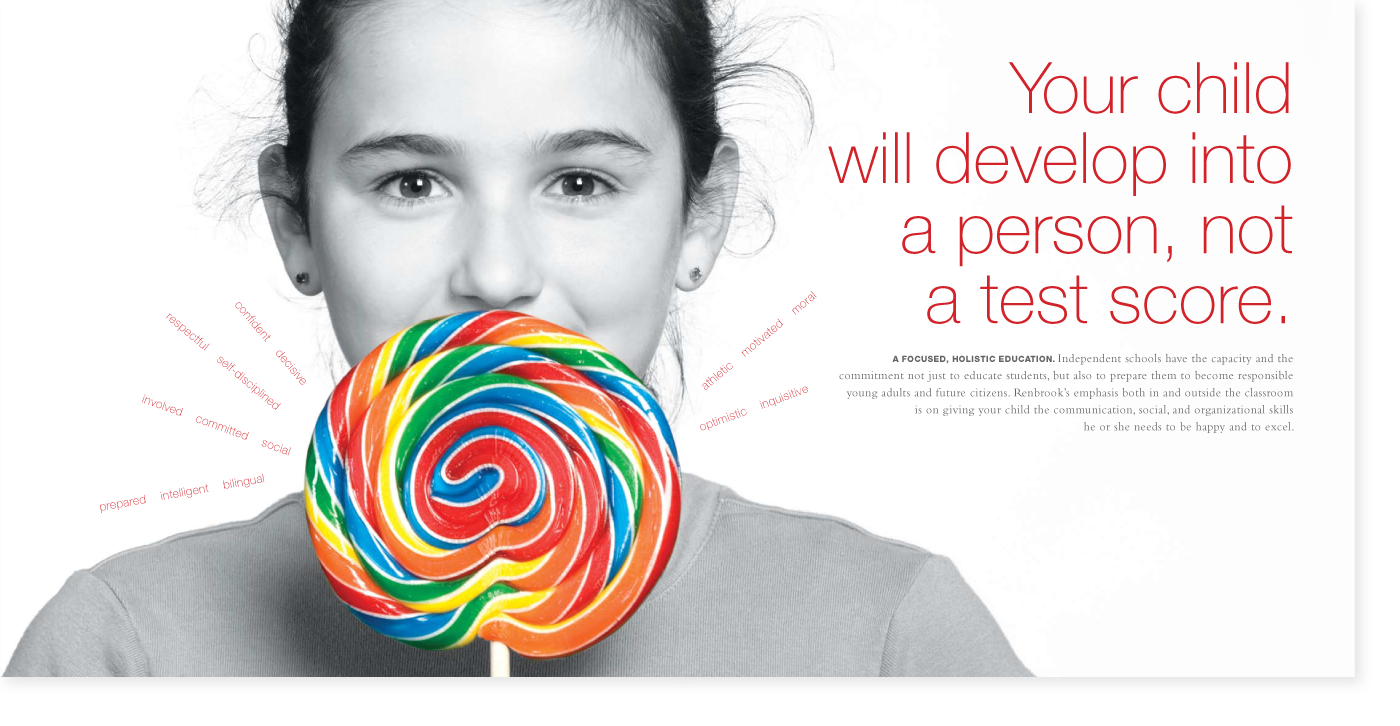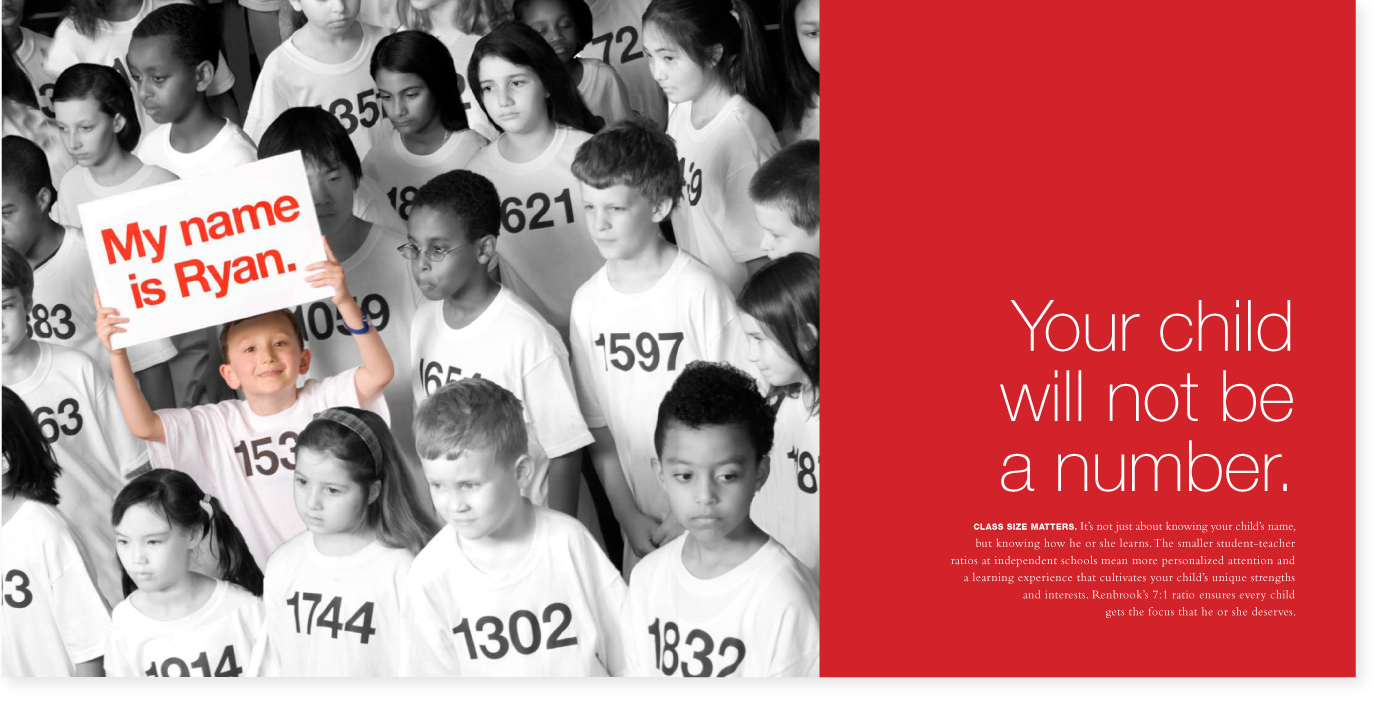 ANNUAL REPORT for MASSACHUSETTS AUDUBON SOCIETY  |  Cover and Inside Spread
Proposed concept and design; merging nature with humankind's impact, using the contrast of illustration and photography. The project had a low budget, so the design has a full color cover, with a 2 spot color interior.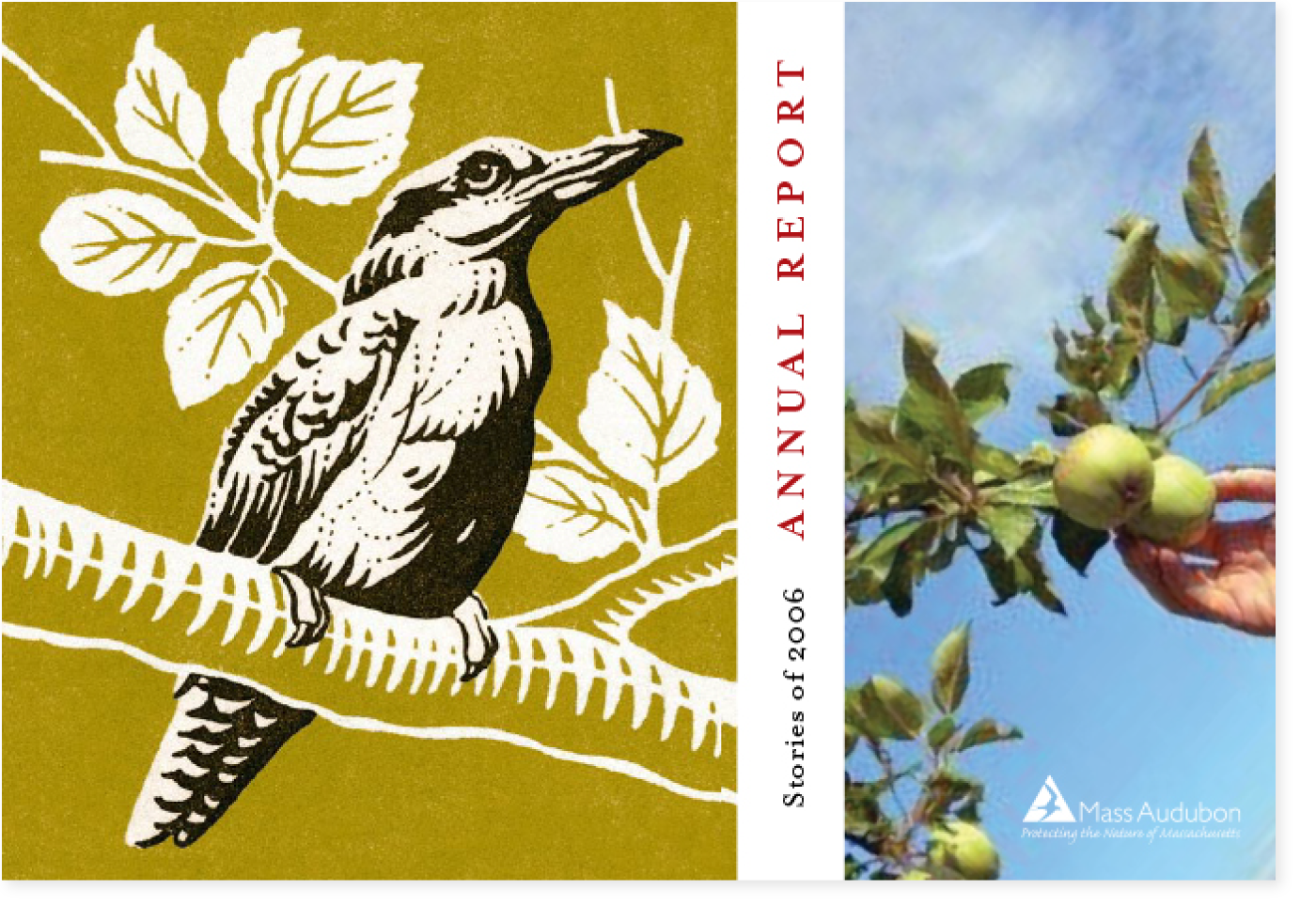 CATALOG for EXPLORICA TRAVEL  |  Interior Spreads & Posters
Catalog re-design had to support the new tagline: teacher-loved tours. Vignettes of travel ephemera, layered with photos of location-specific items, convey the nostalgic feeling of travel. The client also requested output of the full pages as large posters for their office.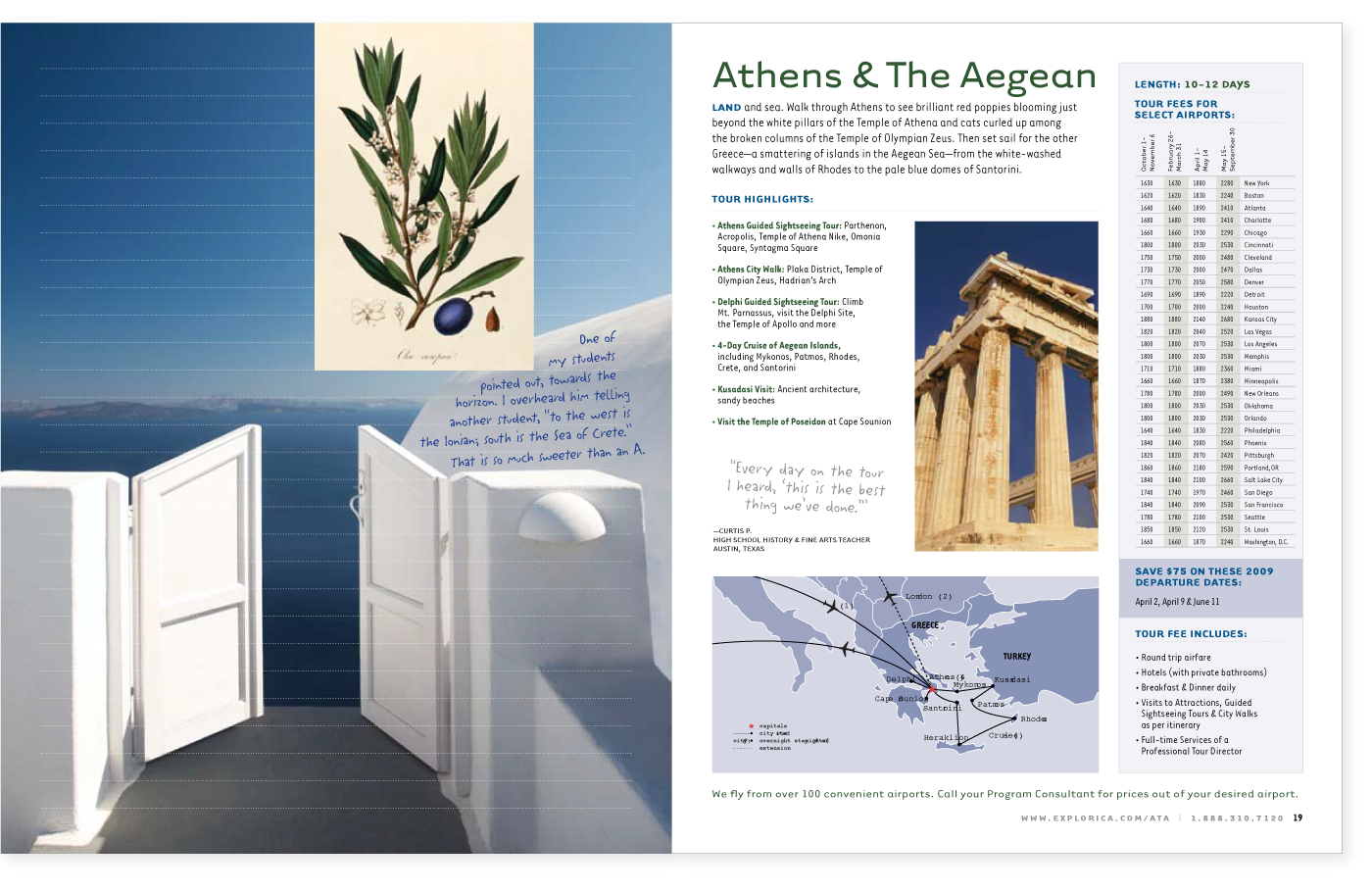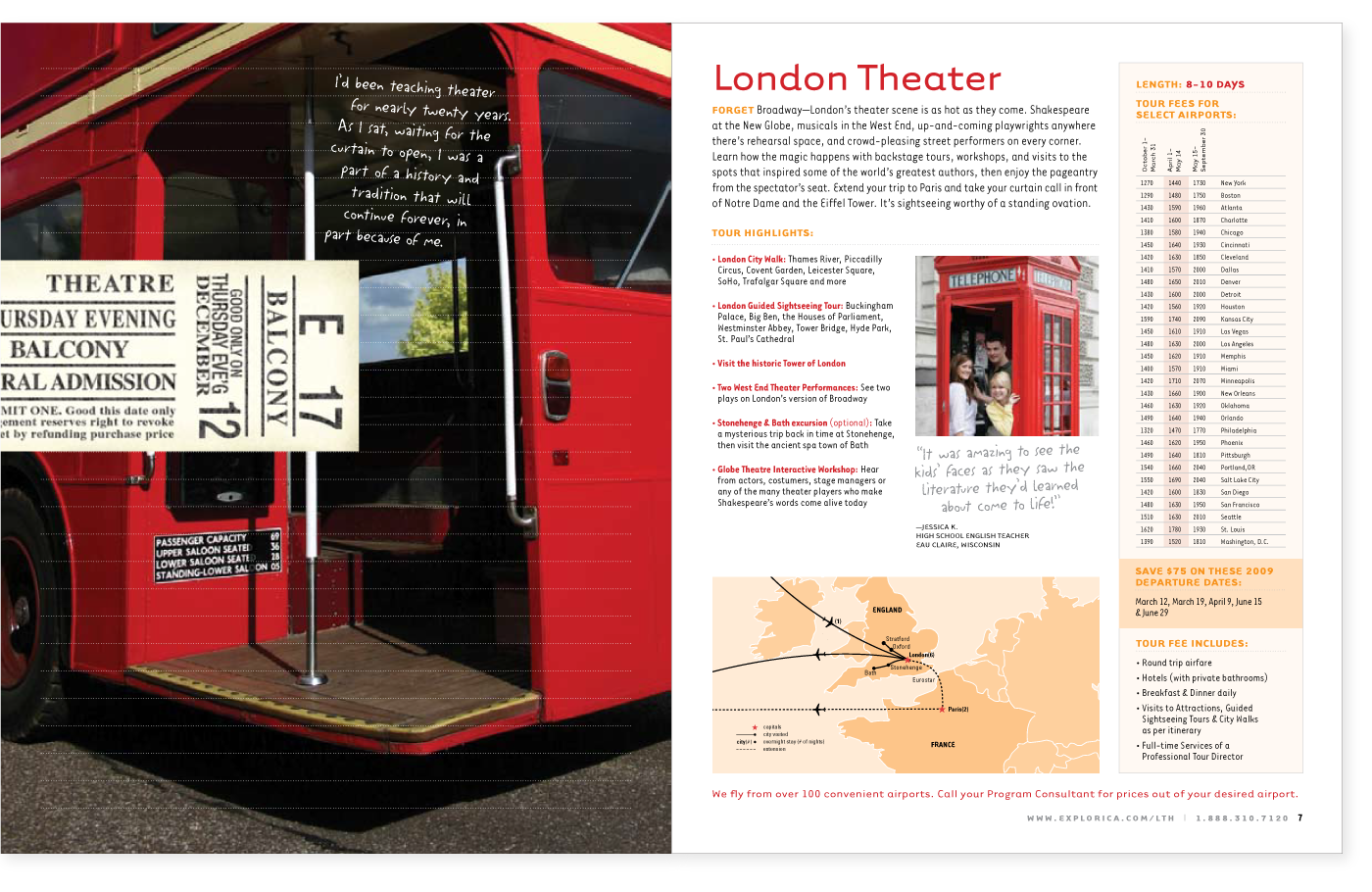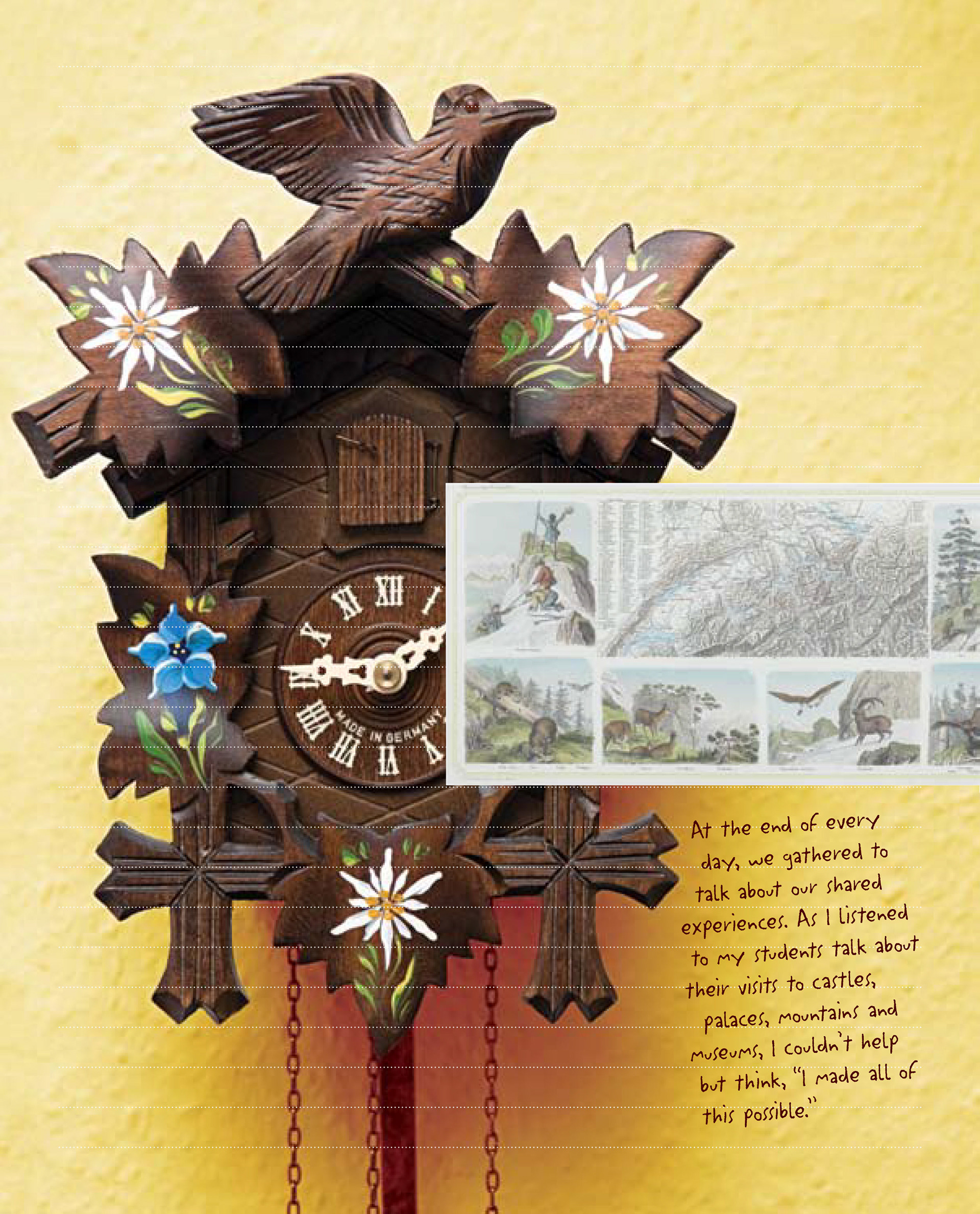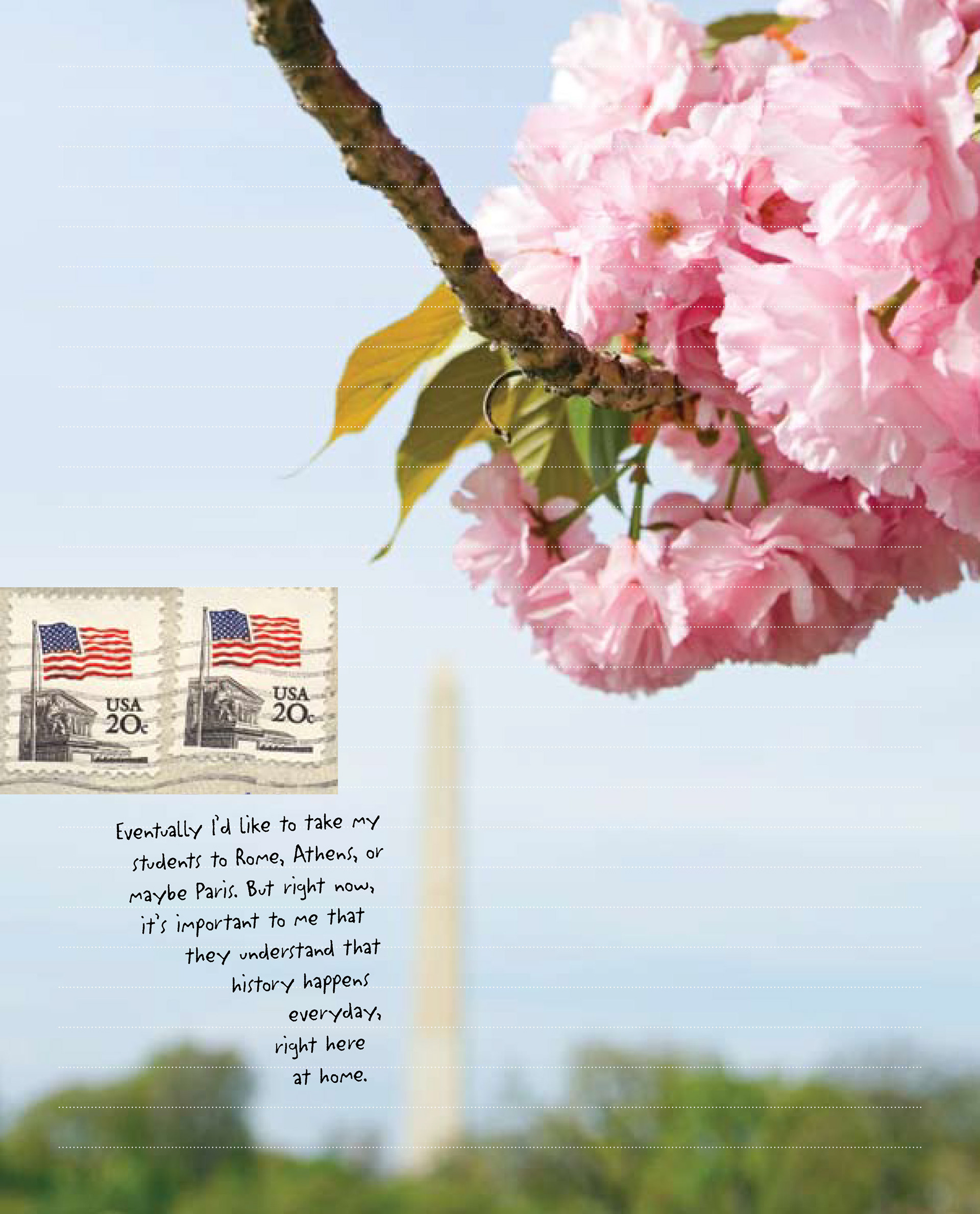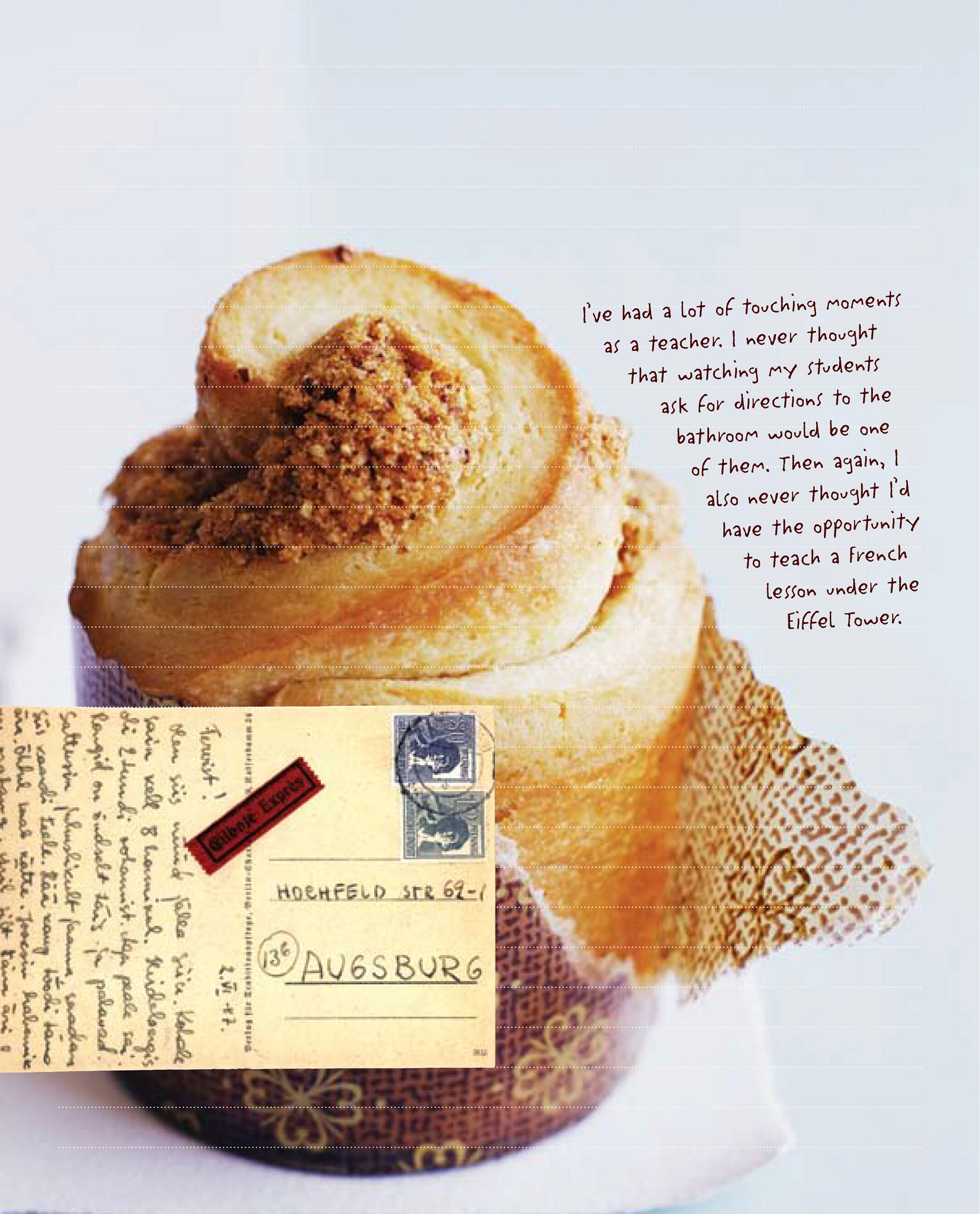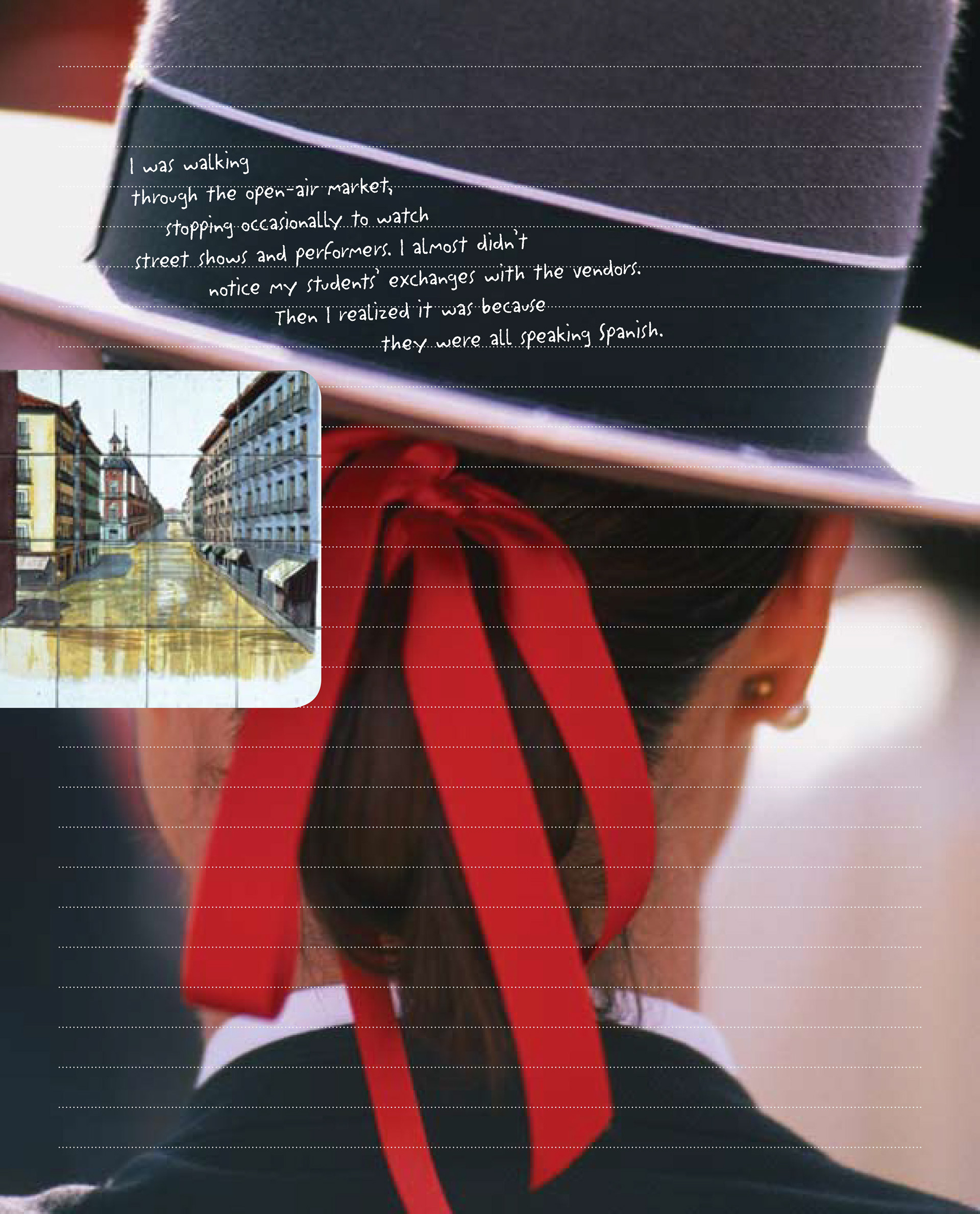 ANNUAL REPORT for ICIC  | Cover and Inside Spread
ICIC (The Initiative for a Competitive Inner City) wanted to showcase the research that occurs throughout the year, as well as the financials, without the time and cost of a photoshoot. Existing, low-res images were used as patterns, which also visually implied a volume of work completed during the year.